Always on the cutting edge of video game development, the company has committed R&D into the latest technologies such as Artificial Intelligence, Machine Learning, Cyber-Security and now, Blockchain Gaming.
Simon Bailey
Studio Head
Experienced Director, Studio Head and Executive Producer of Video Games. A developer, deal-maker and co-publisher – focused primarily on Console, Mobile and PC DLC and now NFT markets; 30+ game titles developed and published.
Able to satisfy License-holders, Stakeholders, Publishers, and Platform owners. Simon has produced and managed many well-known titles including Peppa Pig, Scooby-Doo, Doctor Who, Star Wars Clone Wars, Young Indy and High School Musical.

Anthony Charlton
CEO
30 years as a marketing professional and business strategist across multiple sectors including sport, leisure and hospitality, and more recently, with specialist knowledge of information technology, the blockchain and the video games industry; Anthony has senior leadership experience, and has taken a number of businesses from inception, through growth and into profitability, and ultimately to financial exit.
For ten years, Anthony has been a personal business coach and mentor, and has worked with individuals and organisations to advise on future strategy and C-level planning.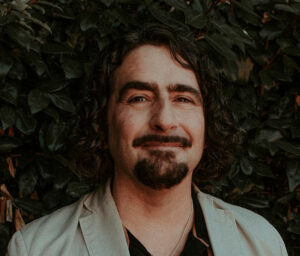 Matt Nagy
Lead Designer
Matthew Nagy has been working in video games since 1994, working for Probe Entertainment as lead designer of Die Hard Trilogy, then Alien Trilogy, 2 of the biggest selling PlayStation games of all time.
Matthew went on to design Batman & Robin for Acclaim, before leaving to set up his own companies Coyote Developments and then Attractive Entertainment, industry specialists for problem-solving, but in the later years, producers of 7 original Wii titles which Matthew co-designed with his team.
In more recent years, Matthew has been co-designing and producing original Hidden Object games for Big Fish, and a free to play battle game, Battle Rise, for mobile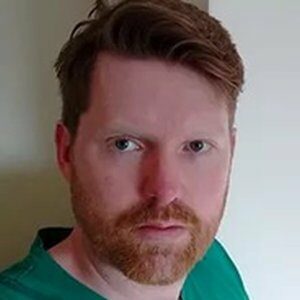 Luke Richards
Designer
Designer and entrepreneur.  A long history as a science fiction and fantasy author led Luke first into narrative design, but he quickly co-founded an indie studio and video games vocational academy, then found a home with Utopian Game Labs. Luke has a strong track record of building, leading and inspiring teams, inventing creative projects and moving them towards a powerful audience impact.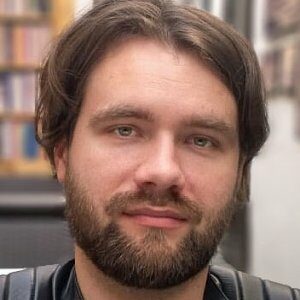 Horea Trinca
Lead Technical Artist and Game Designer
Associate owner and project manager at TSG since 2011 and working with UGL since 2017. More than 15 years professional work in CGI, architectural rendering and games. Master's degree in Computer Science, proficient C# programmer.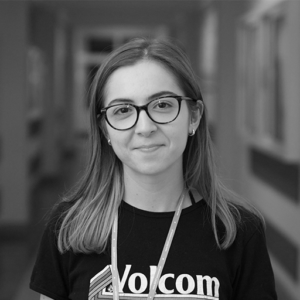 Mălina Amănăloie
Dev Team Project Manager
Project Manager with experience in strategic planning, team and project management gained through numerous volunteering activities at BEST Cluj-Napoca, and with a technical educational background in Automation and Applied Informatics. Mălina really enjoys using her skills to contribute to the exciting creative advances that happen every day in the gaming industry.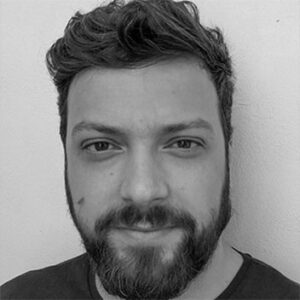 Adrian Bugnar
Art Director
Associate owner and project manager at TSG since 2011 and working with UGL since 2017. More than 15 years professional work in CGI, architectural rendering and games. Master's degree in Arts, proficient in all that is 3D graphics – from modelling to animation, proficient user of many DCC apps (mainly 3ds Max, Blender, Mudbox, Zbrush, Substance Painter, Fusion, Resolve, After Effects).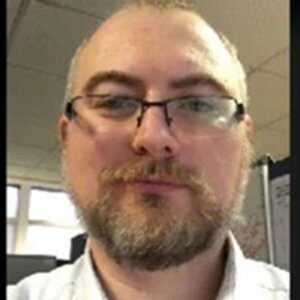 Jonathan Reid
Project Manager
Senior Project Manager with 20 years experience of delivering complex, multi-million dollar development projects. Five years of applying extensive project management skills and techniques to video game development; forged during a previous career driving high profile programmes within the competitive automotive, defence, mobile and consumer electronic industries. APMP accredited and experienced in multiple project management processes including Agile and Prince2.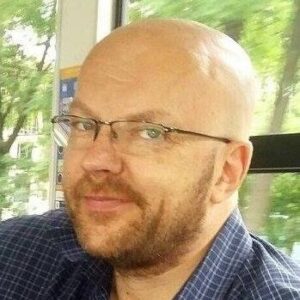 Rafal Nowocien
Design Manager
Experienced, creative game designer (The Witcher) and producer with a strong games design and production management background, honed over 17 years in the video games business. Rafal manages the quality and integrity of all the designs that UGL produce.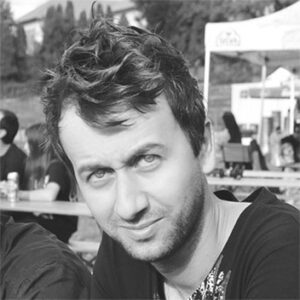 Cristian Cristea
Technical lead
As an early computer enthusiast, he started programming at the age of 12. In college he dived into the world of game development,  building his own 3D engine. Since then he contributed to a few dozen games, on numerous technologies, developing for desktop, mobile and VR.  Alongside game development, he also worked on serious business to business applications for various clients.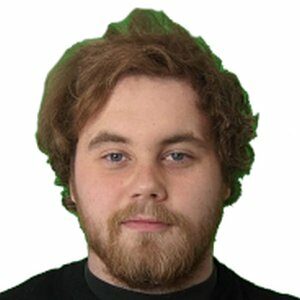 Tom Brown
QA Lead
With 4 years working in the game industry. Tom has worked at GlobalStep UK as a QA Lead, testing games, apps and websites across a variety of different platforms including iOS, Android, PC, Mac as well as consoles such as PS4,  Xbox One and Nintendo Switch.  He was also the Assistant Tutor for GlobalStep Games Academy,  teaching students the skills of  QA testing on a nine-week intensive course.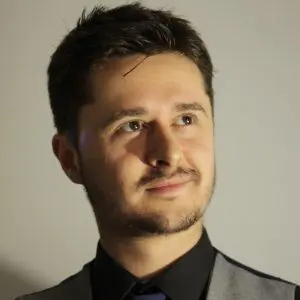 Jason Uncles
QA Lead
Jason has been working within the video games industry for over 5 years and has trained over 200+ individuals, most of them working within the industry today! Alongside training, Jason has worked in other roles within quality assurance firms such as talent acquisition, HR, Finances & payroll /video game audio and other business logistical roles within a video games background.